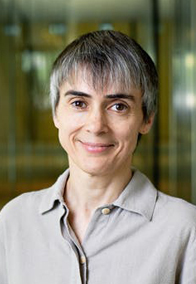 Dame Ottoline Leyser of Cambridge University in the UK, is giving the 2019 Rutherford Memorial Lecture lecture series titled 'Thinking like a vegetable: How plants decide what to do'. Her pioneering work examining how plants adjust their growth and development to suit environmental conditions earned her a CBE in 2009.
Christchurc: Monday 13 May, St Margaret's College, Charles Luney Auditorium.
Wellington: Tuesday 14 May, Te Papa, Soundings Theatre.
Hastings: Wednesday 15 May, Lindisfarne College, Performing Arts Centre.
Auckland: Thursday 16 May, Auckland Museum, Events Centre.
https://royalsociety.org.nz/news/2019-rutherford-memorial-lecture-on-plant-smarts/