Nau mai, welcome to the National Association of Science Educators, the national body representing teachers of science at all levels.
We provide professional development, support and resources for teachers of science around the country. We organise a national conference for teachers of science, and regularly update our calendar of events relevant to science teaching.
Feedback wanted on Vision for NCEA Levels 1-3
The Review of Achievement Standards (RAS) and NCEA Review is asking for teacher feedback on its 7-page Vision for NCEA Levels 1-3 – see the link to the questionnaire on page 3.
Rob Mill, Senior Manager of Secondary Tertiary, Early Learning and Student Achievement says "We would really appreciate any feedback on the vision, the draft statements we have developed, or the possible implications for the subjects relevant to your association."
The Ministry has also released a 16-page NZQA Insight report on student engagement with Science and its disciplines across each level of NCEA. Teachers are welcome to respond in the new year, up to March 1.
As part of the review, the Ministry has developed draft purpose and outcome statements for the qualifications based on a vision for each qualification. On 12 December, some of this information was shared with the NCEA Reference Group and emailed to provisional members of the Science Subject Expert Group.
Draft NCEA Level 1 Science – released
The draft NCEA Level 1 Science achievement standards and the supporting documentation is now available for you all to digest and discuss. On the website is also a survey for your feedback after you've had a chance to process all the information. https://consultation.education.govt.nz/ncea/sector-feedback-science/
Nominations wanted for the Peter Spratt Medal 2020
NZASE seeks nominations of people who have made a significant and sustained contribution to science education at a grass-roots level in New Zealand for this medal, which will be presented at SciCon 2020 on March 20, 21 and 22 in Auckland.
This contribution may include office holders of regional or national science teacher committees; those who organise conferences, science fairs and other events; and contributors to examination and curriculum panels or other activities that have supported science teachers in New Zealand.
The NZASE executive will choose the recipient based on the nominations received. Complete the nomination form by 1 March 2020.
Past winners:
2008: (inaugural medal) Ian Milne, Faculty of Education, The University of Auckland.
2010: Jacquie Bay, LENScience, Auckland.
2012: Carolyn Haslam, Faculty of Education, The University of Auckland.
2014: Jenny Pollock, HOD Earth and Space Science, Nelson College for Girls.
2016: Rosemary Hipkins, NZCER.
2018: Denis Burchill, University of Auckland.
Digital Network Committee – Invitation to Apply
Are you interested in being part of the NZASE digital network committee? For information and the application process, please go here: https://nzase.org.nz/nzase-network-expertise/ 
SciCon 2020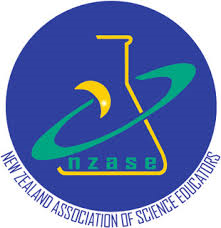 SciCon 2020 is in Auckland in March 2020.  See all the details as they become available.
See you there 
* indicates required