Workshops in 2019
The New Zealand Association of Science Educators (NZASE) has been funded by the Ministry of Education as part of the Networks of Expertise initiative. The purpose of the networks initiative is to grow and develop teaching and learning networks. We will be working with teachers in all the regions of New Zealand over the next two years and your input will be used to evolve this webpage, so it can become the digital network space that works for you. Some key information you'll need to know is below: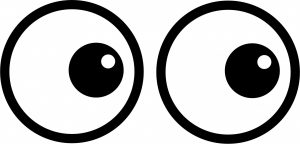 General information about this NZASE Science Network of Expertise 2019 project including potential dates for later in the year.  We are finalising workshops for Term 3 at the moment and will post here more detailed information when we have it. In term 3 we'll be visiting West Coast, Nelson/Marlborough, Wellington, Waikato, Northland, and Auckland.  The workshop in Hamilton is now confirmed and so we'll be visiting the lovely Waikato soon.
Term 3 workshops
Westport – Wednesday, August 14. Download the flyer and register here.
Waikato  – Thursday, August 22 in Hamilton. Download the flyer and register here
Nelson – Tuesday, August 27. Download the flyer and register here.
So far we have been to visit quite a few of you around the country since the end of term 1. We've met good people in Southland, Otago, Canterbury, Manawatu-Taranaki, East Coast, and Auckland. Teachers came together for rich conversations, discussion of scientific ideas, and to make connections. If you were unable to come to your regional workshop and would like to connect with others who did, then please send us an email and we'll get you connected.
Carmen Kenton and Sabina Cleary
Download our background article about Network of Expertise funding here.